Mariëlle van den Bergh, 15-12-2021
/
One of the rare places in Europe where you can still find wood-fired kilns is in Kecskemét, Hungary, at the International Ceramics Studio. It was founded nearly 40 years ago by artists, as an artists' initiative – www.icshu.org
Artists, ceramists and students can apply for projects, courses and practice. For more information ask acting director Márton Strohner icshu.sm@gmail.com or Steve Mattison icshu@me.com
The place is a picturesque labyrinth of buildings, kiln yards, studios, flower beds and open spaces, invaded by ceramic sculptures.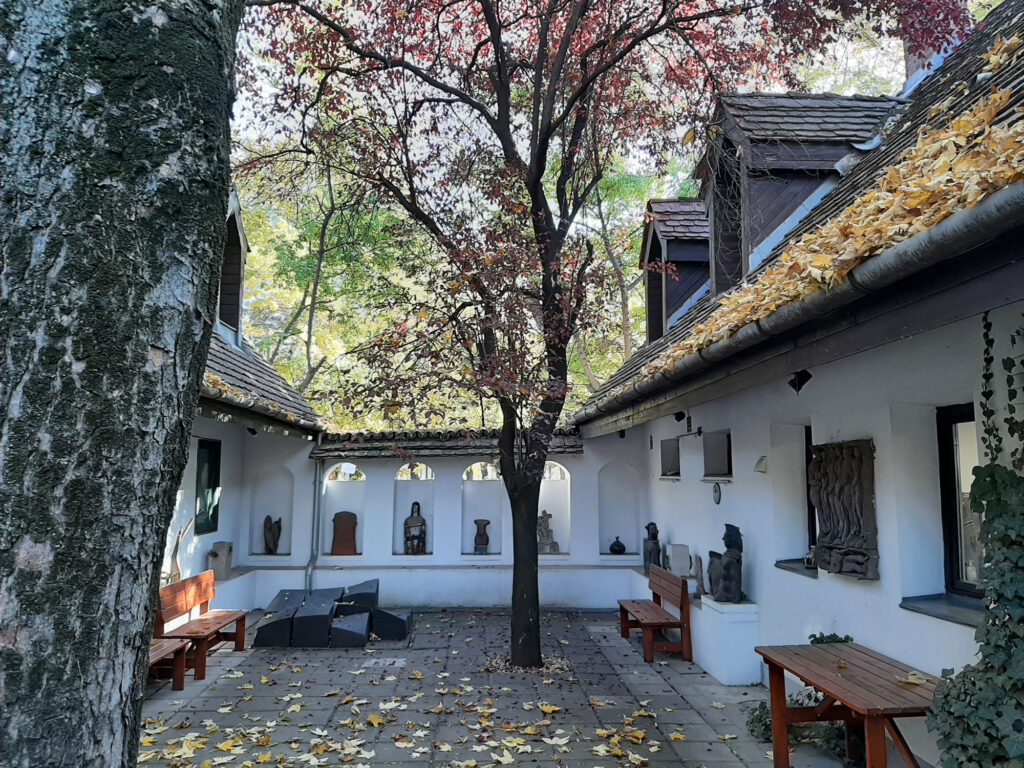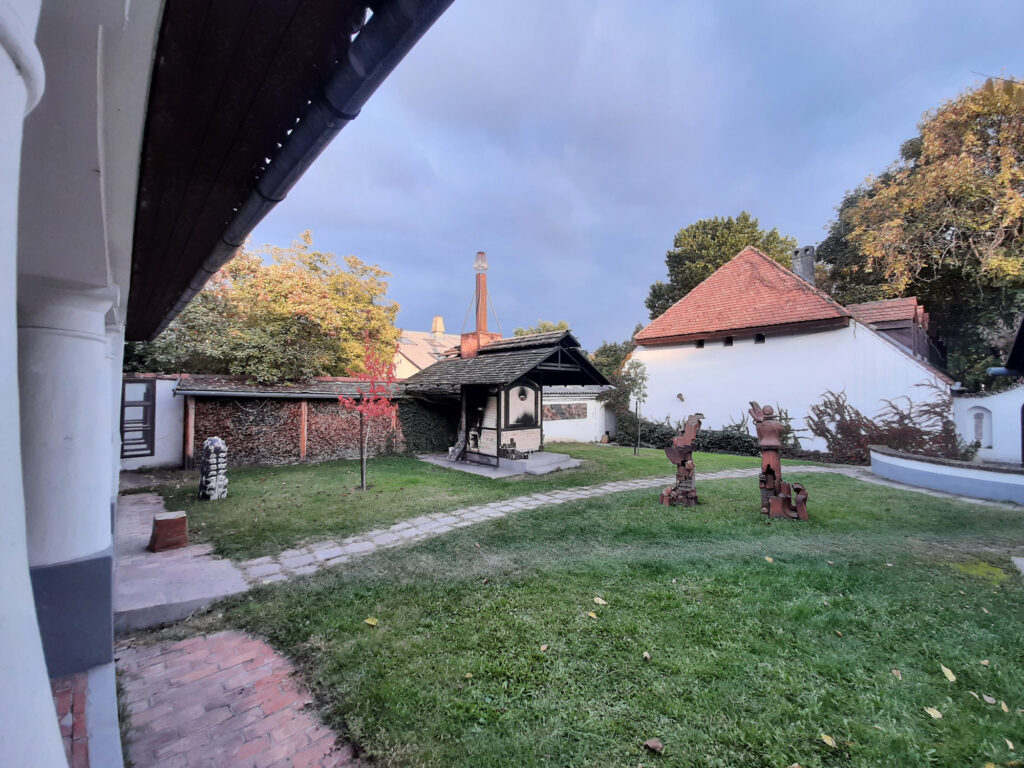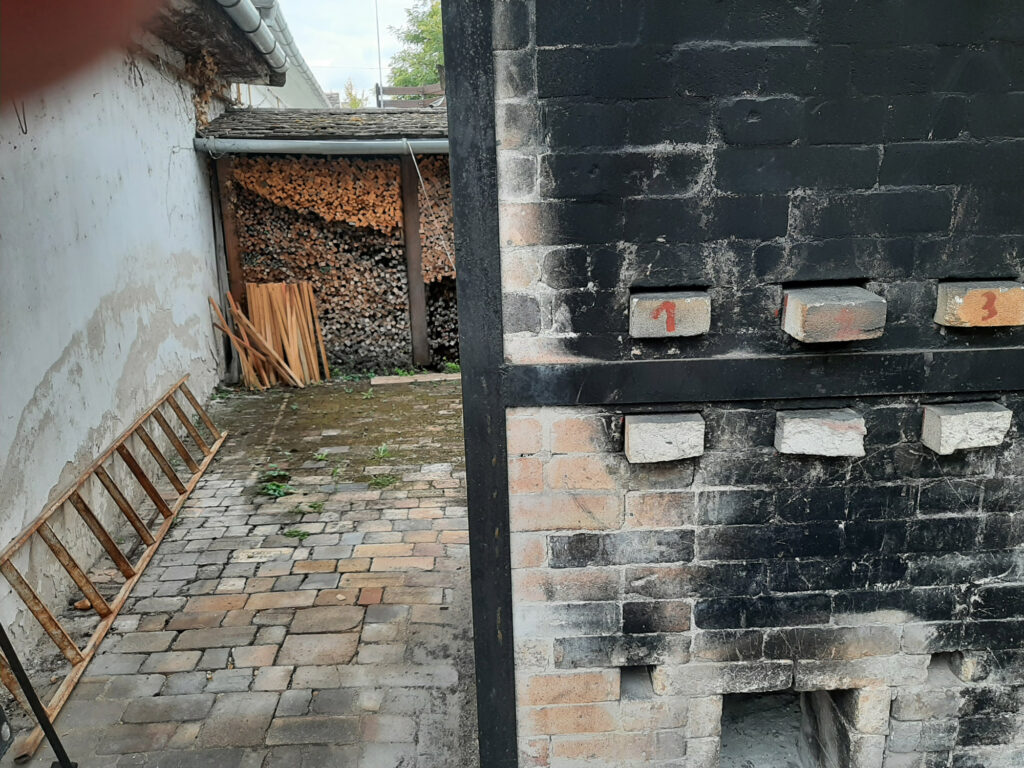 Apart from project groups, students and semi-resident ceramists, there are individual artists, doing a residency in their own studio. Mels and I spent seven weeks there, in the autumn of 2021. Our goal was to make new ceramic work which we could wood-fire on the spot. During this period we met a ceramics student from a Turkish Art School, Gizem Altundal, who did her internship as a BA student.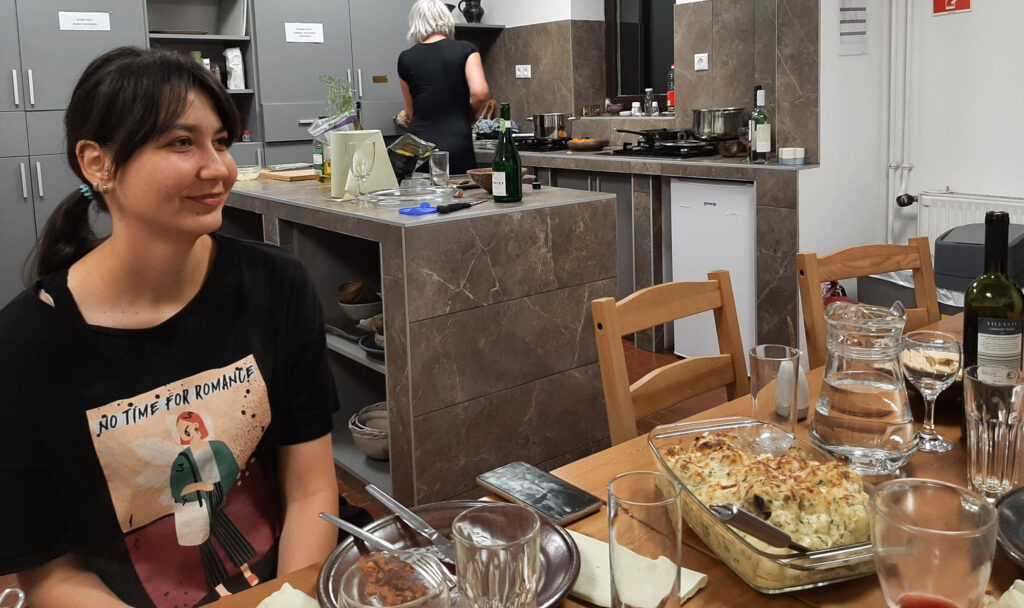 During the second week I was lucky to enroll in a course given by the accomplished ceramist Susan Halls from the UK, who is well-known for her animal sculptures and books on the theme. https://susanhalls.com/
The focus of the course was the horse – in ceramics, of course. Susan taught us several ways to build a horse: slap building, cutting and joining elements and using paper clay.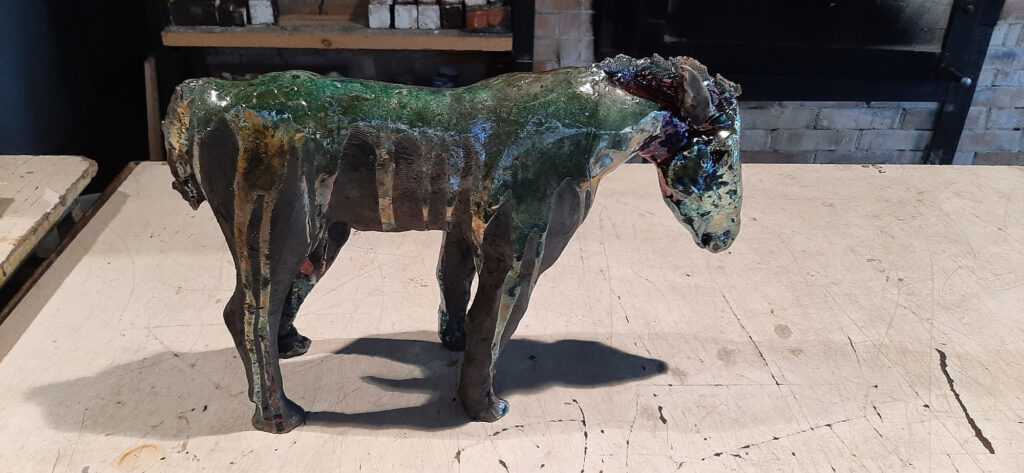 The course was concluded with a raku firing, with Klari and Jacob as kiln masters. They handled the sizzling hot ceramic pieces and smothered them in saw dust in a spectacular performance.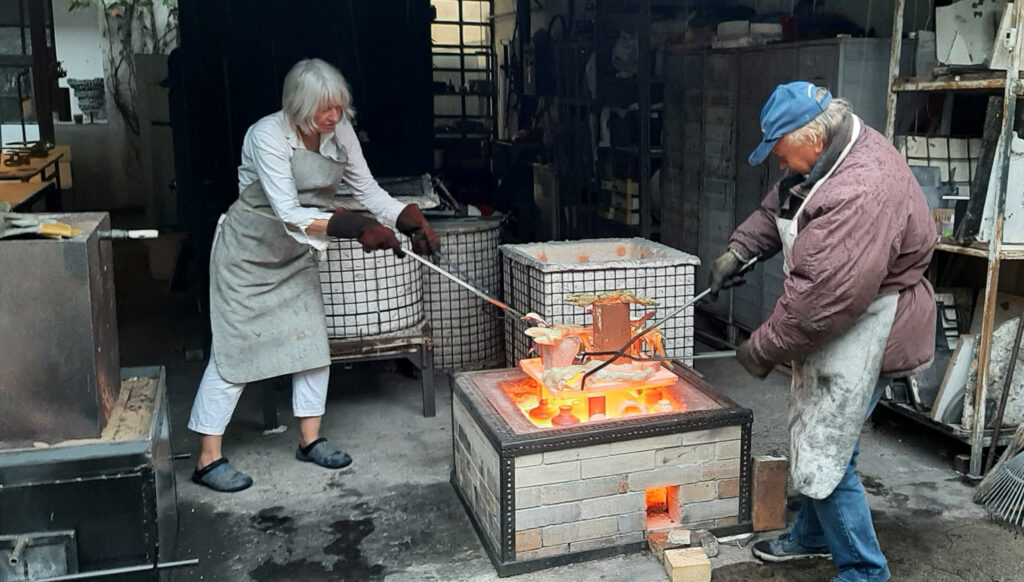 Never a dull moment at ICS – immediately afterwards there was a Masterclass, given by one of the founders of ICS: Maria Gezsler-Garzuly. She is a very well-known ceramist, specialist in porcelain, who developed her own technique of silk screening on the surface of the clay. She is well travelled and nearly all ceramic centres in the world have her work in their collections. She did residencies in international ceramic museums and centres the world over. Next year she will teach a course in Keramiekmuseum de Tiendschuur in Tegelen, the Netherlands. www.tiendschuur.net
Maria's students came from all over Europe and we had several nationalities in our kitchen, celebrating the good life of working as an artist and enjoying each other's company with a glass of wine.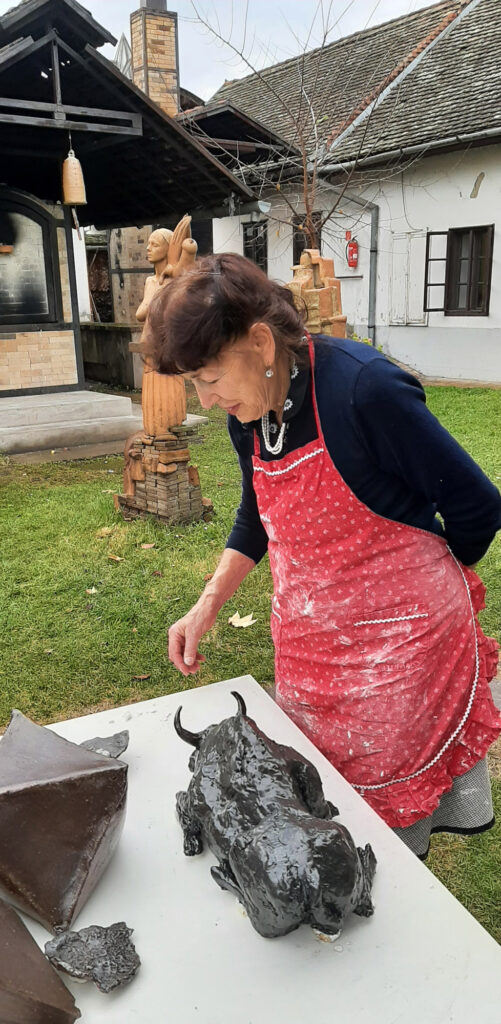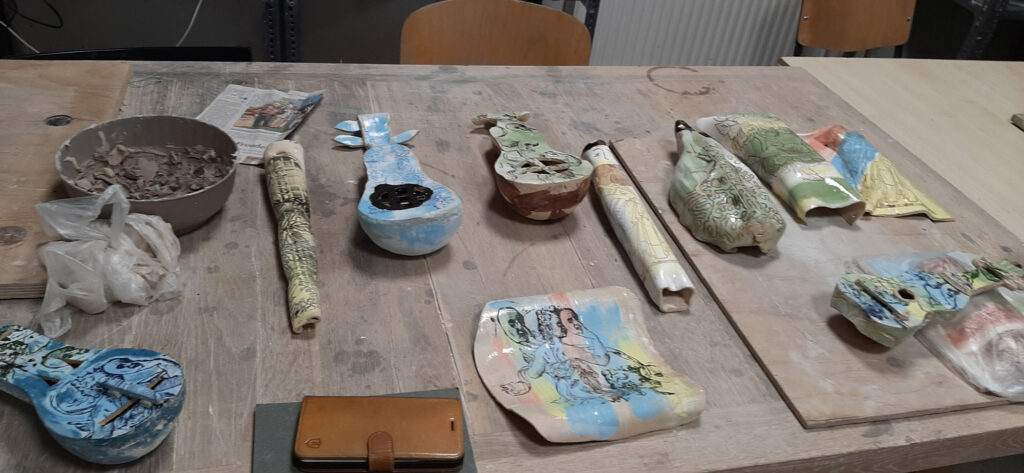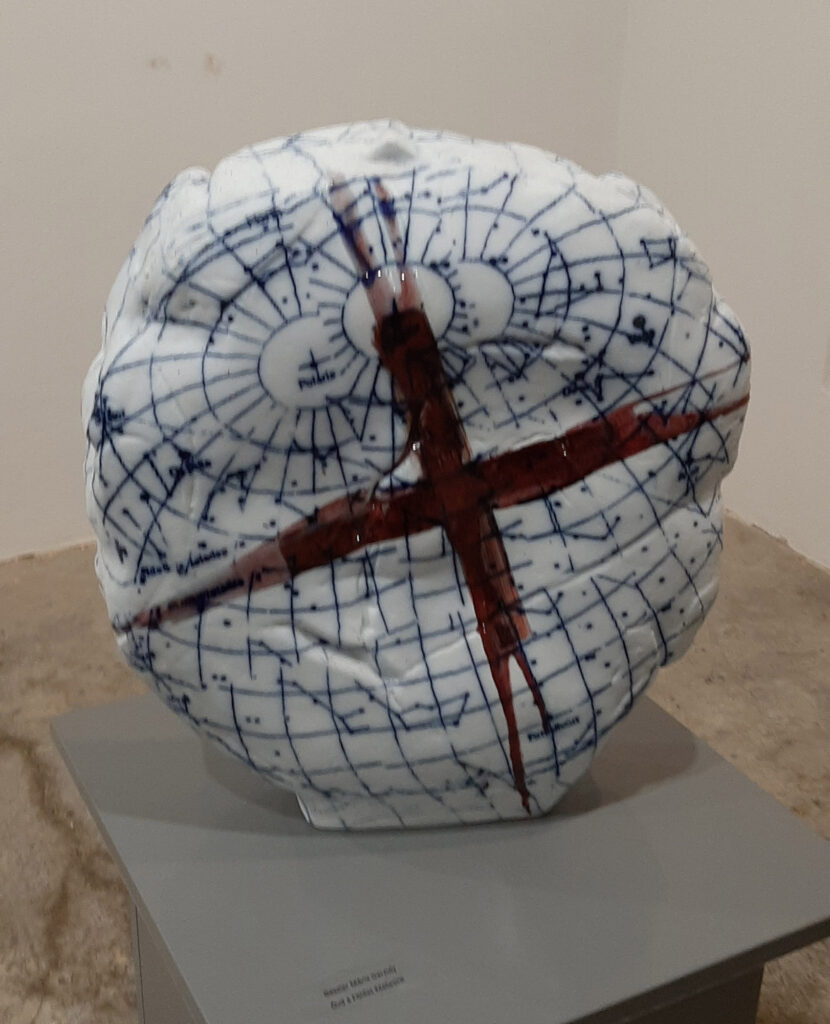 One week later an international symposium was on. It lasted about four weeks and many electric and gas kilns were fired as well as some wood kilns. For the Symposium both well-known ceramists and newly-graduated students were invited. During the next weeks Mels and I were lucky we could attend the lectures these artists gave about their own work and experiences, broadening our knowledge extensively.
The artists of the International Ceramics Symposium 2021 at ICS:
Kitty Antal (HU), Virág Dályay (HU), György Fusz (HU), Mária Geszler-Garzuly (HU), Vladimir Groh (CZ) & Yasuyo Nishida (JP), Szilvia Haber (HU), Susan Halls (UK), Janina Myronova (PL), Márta Nagy (HU).
The symposium resulted in an exhibition in the museum at the ICS. A large part of the works that were made during the frantic symposium weeks were selected for the ICS collection. This is estimated to be the one of the most extensive collection of ceramic works in the world and consists of artworks made by well-known international artists like Sergei Usopov, Akio Takamori and many others.
We discovered a true hidden diamond when we saw two works from the collection which had been brought back from an exhibition. They were by Hungarian artist György Kungl. We admired the wit and humour in his subtle and clever pieces, combining ironic annotations with fine-tuned spheric scenery. He specializes in perspective views and balances brilliantly between two- and three-dimensional worlds.
He was invited (because we asked for it) to give a lecture during the symposium so we got to know him and his work better. A lot of earlier work is about James Dean; to György a symbol of the, at the time, unattainable western world. Dean got himself and his girlfriend killed in a car accident. György was inspired and made works with Dean's house and the crashed car.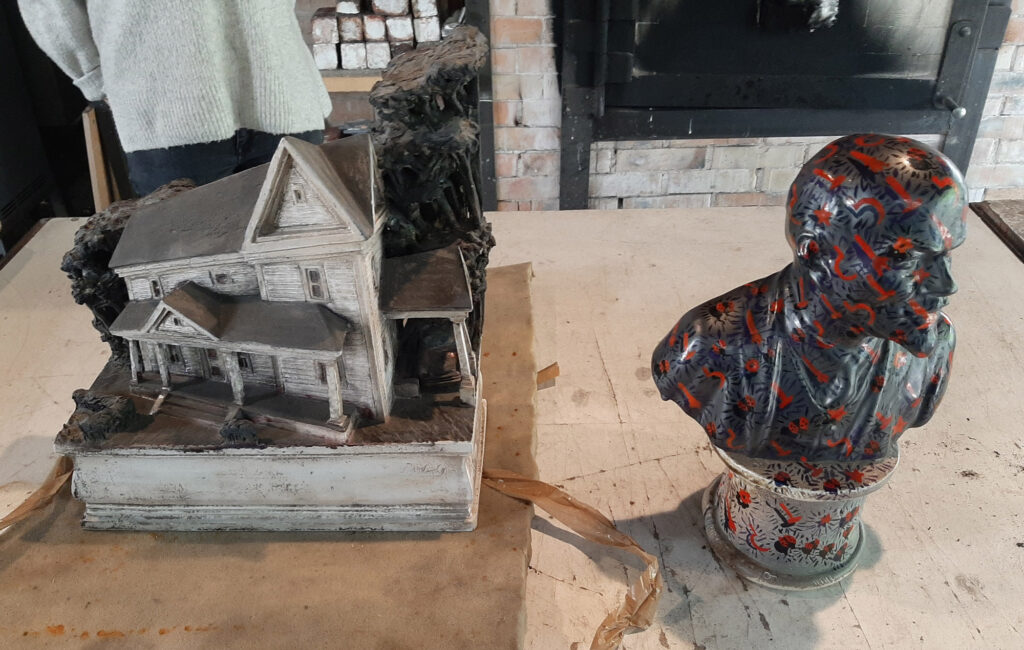 The Symposium had a nice mix of emerging ceramic artists and well-known and experienced ceramists.
Kitty Antal is a young Hungarian artist, who made it her goal to contribute to a better and more sustainable world. She recycles other people's materials: clay and glazes. She shapes her own art in which nature survives even the harshest environments. Instagram: @kittyantal
Kitty is very critical about the use of resources and the abandoning of waste. She questions for instance the fact that left-over clay from the production of tableware in ceramic factories is thrown away. One of her heroes of sustainability in ceramics is the Hungarian-Swedish artist  Eszter Imre. We met Eszter at Guldagergaard in Denmark in 2015 during a residency and it was she who pointed out ICS to us. www.imreszti.com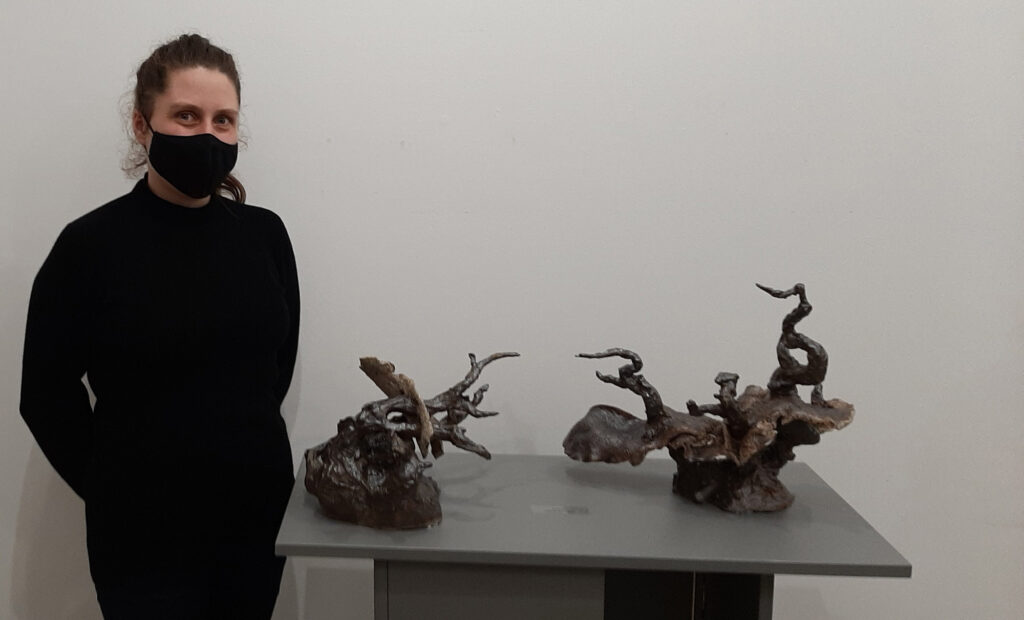 Virág Dályay just graduated from Art School and won a prize which meant she was allowed to participate in the symposium, along with two of her teachers. Although her works have a rather dark source, they emerge as well balanced compositions. Her starting point is a rectangular brick sized clay form, from which she eats away the material and shapes it into clay bubbles. In the museum exhibition these sculptures cast interesting shadows.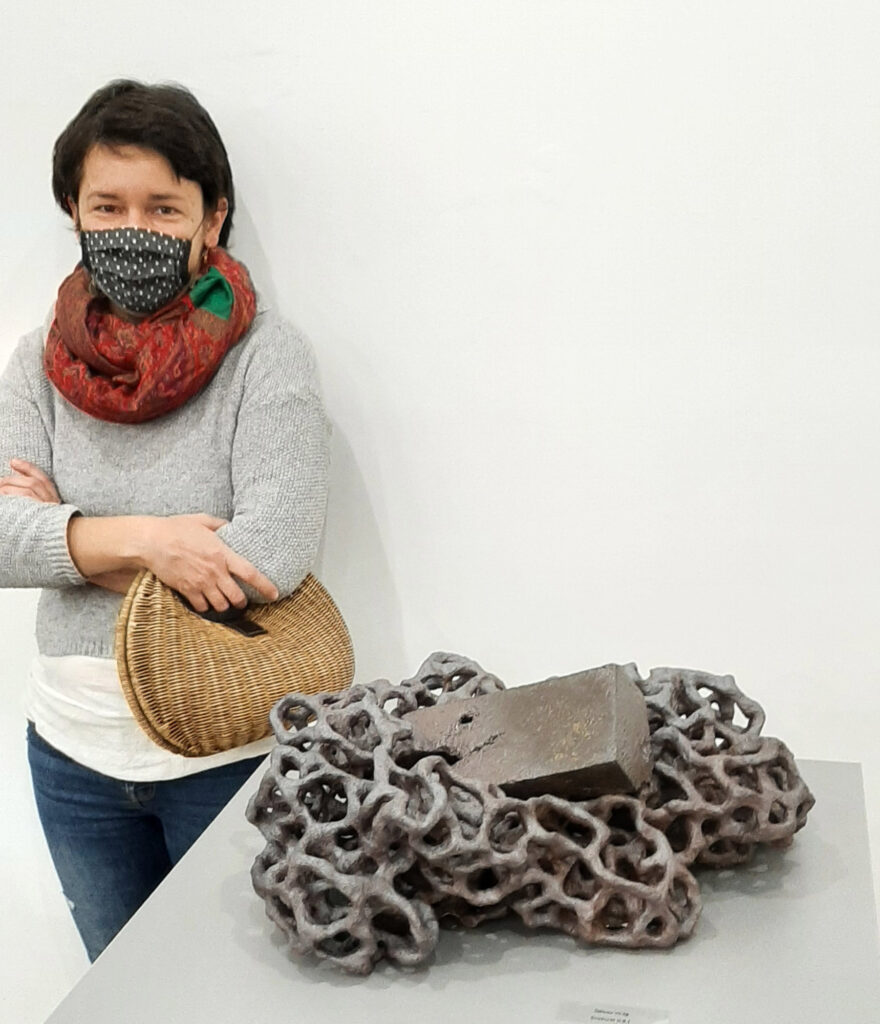 We had met Janina Myronova before, in Denmark at Guldagergaard, where she was finishing a pretty impressive outdoor ceramic sculpture. She is well travelled, has been to many ceramic centres in the world, including the European Ceramic Work Centre in Oisterwijk (NL) and goes from one ceramic symposium to the next nowadays. Sometimes she even attends two symposia at the same time, producing big sized, hand-built and painted sculptures. The work is always figurative and very often it is autobiographical. Janina adopts details from the environment she works in. In Hungary she created a large girl and smaller boy, bearing grapes and peppers. Janina works in her own style and has created her own world, filled with figures and animals that are interacting with each other. All kinds of stories are played out and depending on what is happing in Janina's personal life, her work will tell us the details. She is a real international ambassador for art and for unity, bringing the best of everybody out and emphasizing the similarities in humanity. www.janinamyronova.com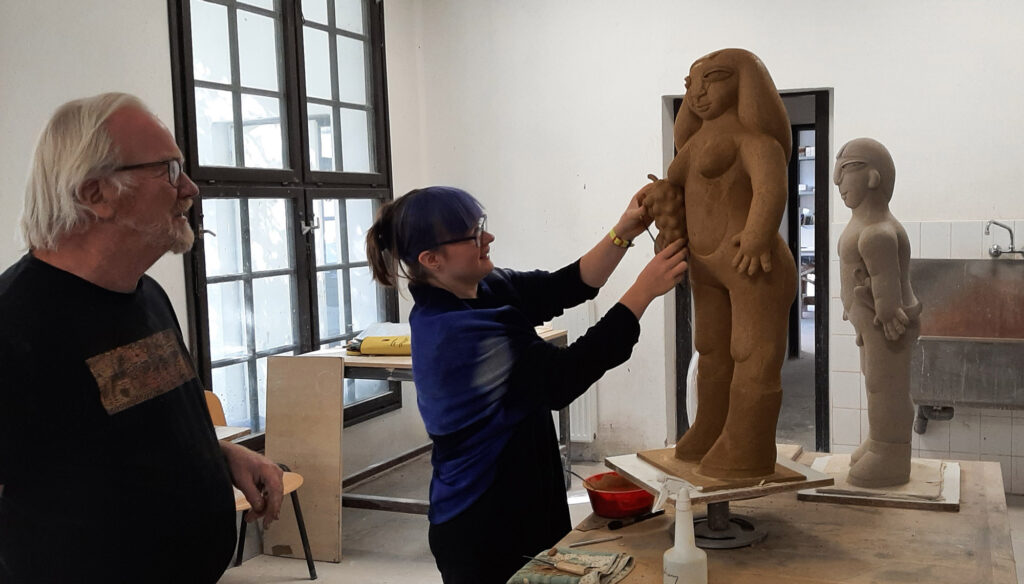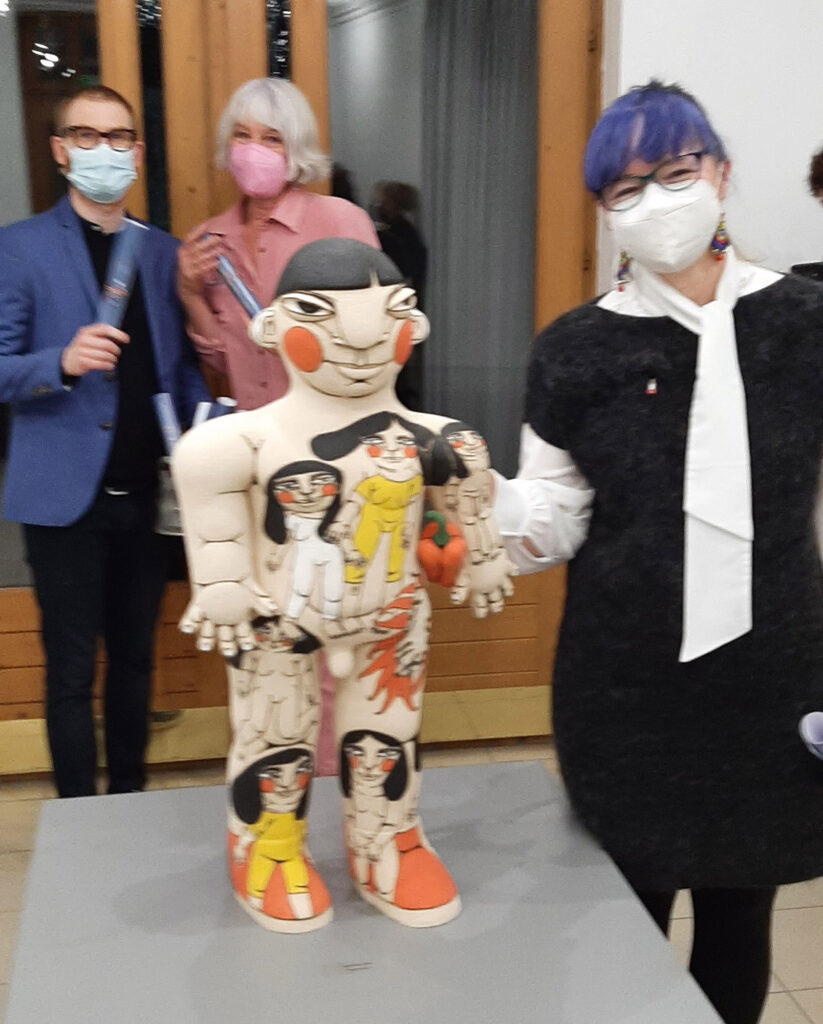 Szilvia Haber is a Hungarian designer, artist and art teacher. She has done indoor commissions in buildings, of which her geometrical floor tiles in a church, inspired by the sea, were very impressive. In the symposium she worked on sculptural geometrical forms.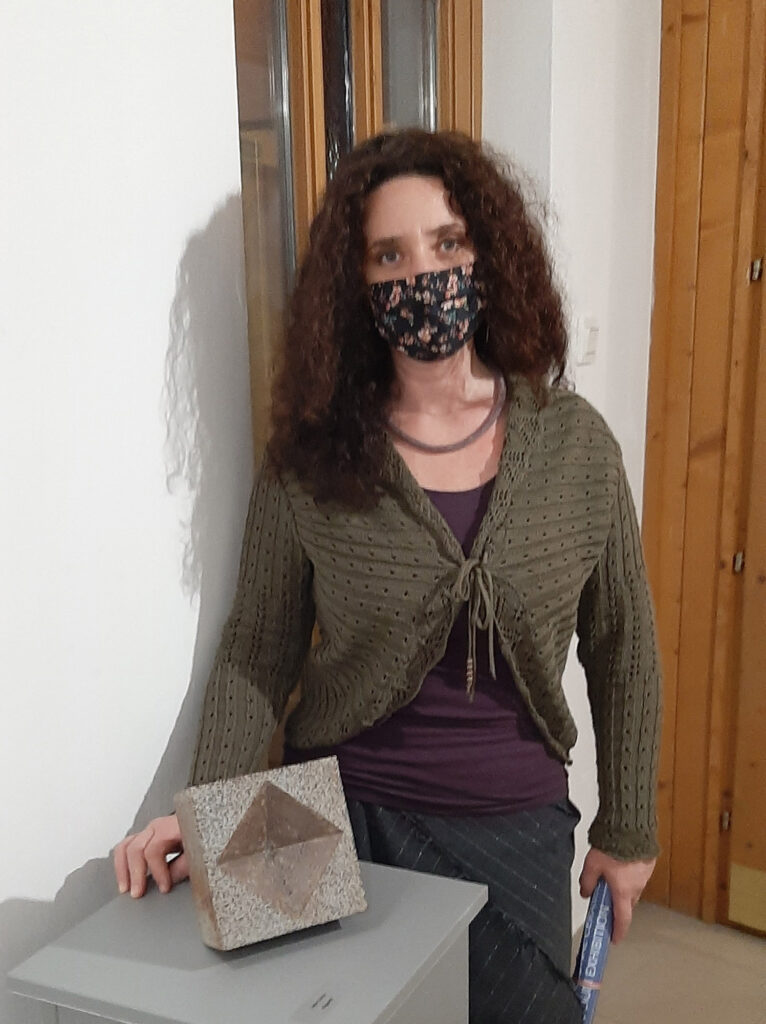 With enormous pleasure we worked together with British Susan Halls for nearly our entire residency period – and we became good friends. A couple of times Mels and I were saved from starvation by Susan's lovely meals, sometimes served next to the wood kiln, which demanded a constant supply of wood. Susan has a lifelong attraction to domestic animals, as she explained it in her lecture – although ceramics were not her love at first sight. But her Art Teacher had a keen eye and predicted that ceramics and Susan would be a special alliance and encouraged her to visit a pottery workshop, where she sold her soul right away to art, pottery and ceramics. Her early animal works in Art School were already amazing as were her drawings. She won a contest in the USA and in het presentation was a funny picture with a frog-soup bowl, sitting on the passenger seat of a taxi, secured by seatbelts. Susan is not afraid of big ceramic sculptures and developed her own techniques to built voluminous bodies, standing on 4 legs. She also wrote books about it. Susan also is a specialist in the raku technique.
www.susanhalls.com
Books: Ceramics for beginners: Animals & Figures
Pinch Pottery , Functional, Modern Handbuilding.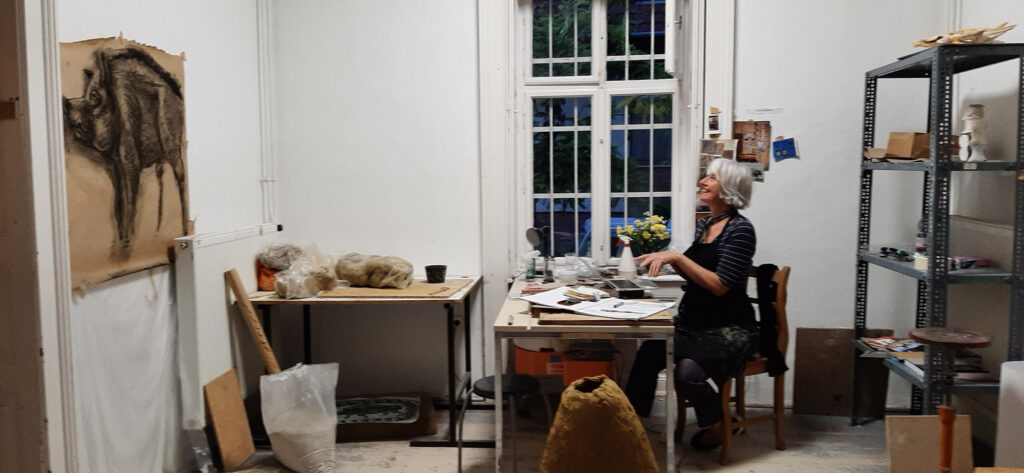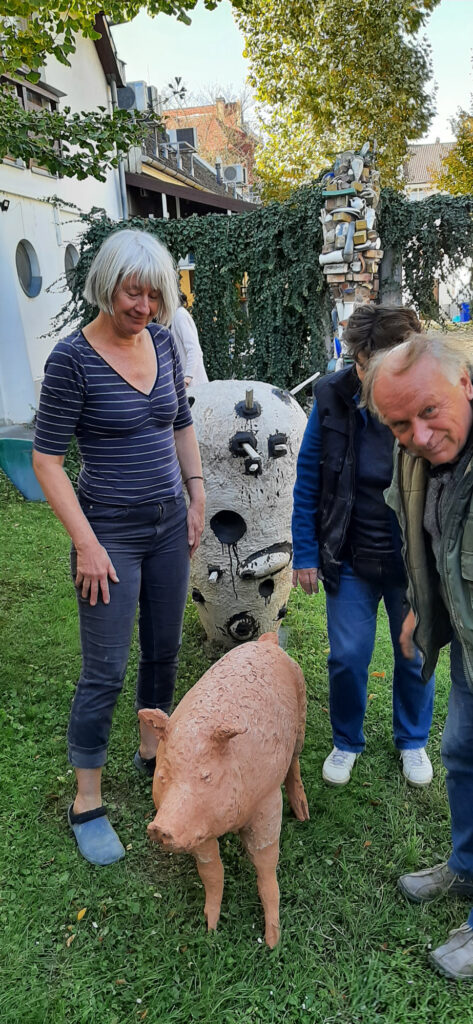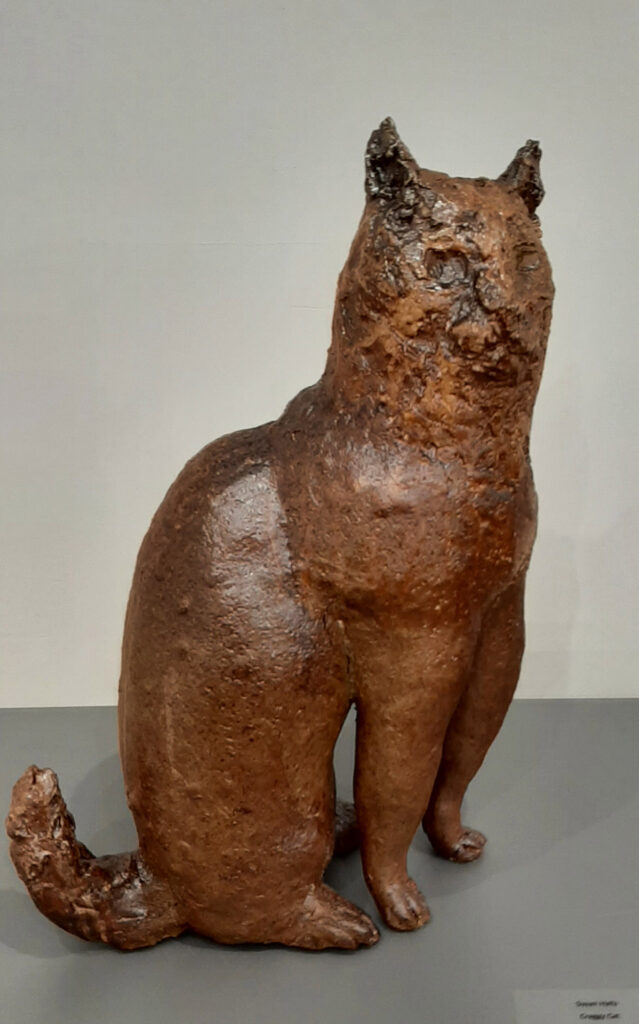 Márta Nagy is a Hungarian artist with a special relation to the Netherlands, our home country. Her gallery is Terra in Delft and she has done a big outdoor commission, tiling the surface of a bicycle tunnel in Delft ("Garden", Hamtunnel). Most impressive is The Hive, in 2010. She tiled intriguing the insides of a warp-shaped building in the Knowledge Centre in Pécs.
But foremost Márta works in smaller ceramic works, sometimes combined with textiles. Márta expresses her feelings and musings through her art. You could read her whole life by looking at her art. Scale is an essential element: her own garden can be sized back to 20 x 20 cm. and the drama of life is staged inside the walls. Titles are often clarifying. As Louise Bourgeois once wrote on her art installation during a Venice Biennial: "Art is the guarantee of sanity". An artist as Márta Nagy, like myself actually, processes life through making art.
Nowadays Márta experiments with glaze and colour on ceramic surfaces. She is as much a painter as she is a sculptor and the skin, the surface is always important.
www.nagymarta.hu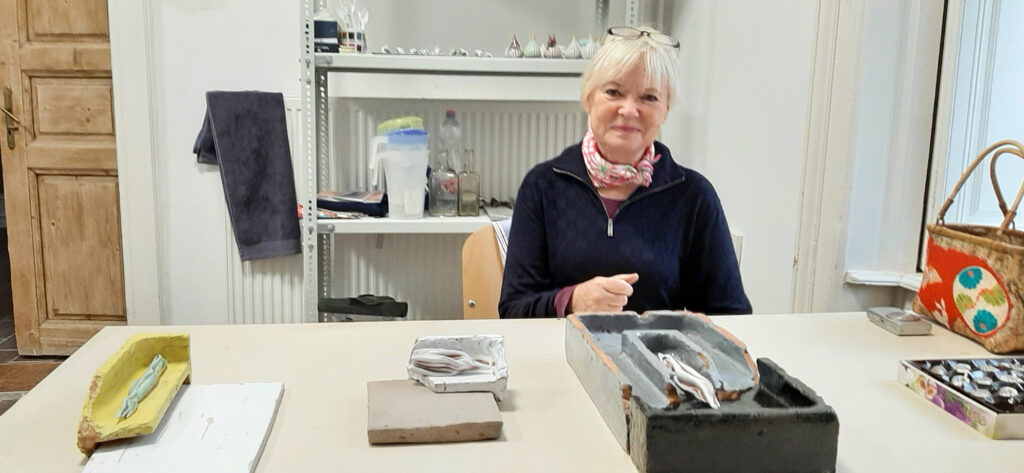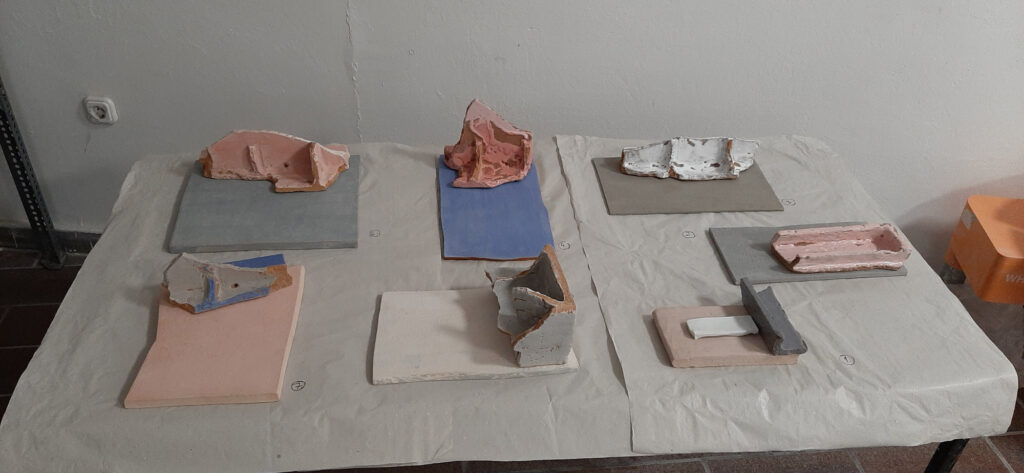 Vladimir Groh & Yasuyo Nishida are Studioporcelain.cz https://studioporcelain-cz.jimdofree.com
They are a Czech-Japanese couple, working exclusively in functional porcelain, using slip casting and hand decoration. Their products are amazing works, on the edge of what is technically possible and immediately recognisable. Colours bleed through the surface, the skin is sometimes like touching silk, the surface is rich on highly aesthetic details. They fire up to 1360 degrees in reduction, sometimes several times, and apply luster in oxidation at 800 degrees.
If you come across their work, which is quite possible since they travel widely, you will fall in love with the vessels, cups and bowls. In the Netherlands they exhibit at Ceramic Galerie Terra  (Delft), Galerie Del Campo (Wijster),  Kempro (Sterksel).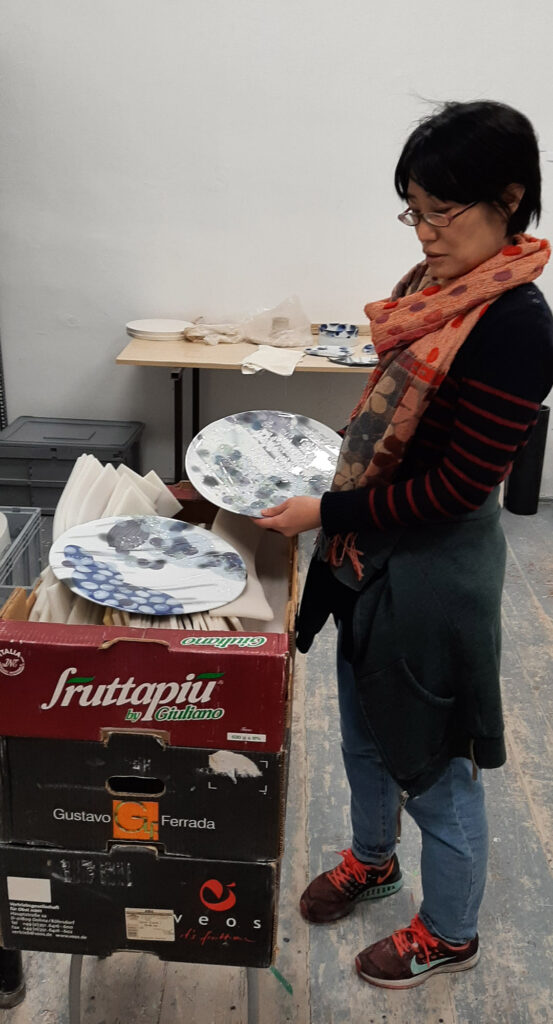 The artist György Fusz is a titan of Hungarian art. His first love was stone and even though most of his art is in clay, one still can feel this hard, earthbound heritage. Scale doesn't matter to him. His vast works are made in a clay quarry, where he mixes the natural and manmade imprints with streaks of wool. His very subtle clay touches betray the hand of a giant. His master piece probably was a solo show, Nest M21, Gallery Pécs, Zsolnay Quarter, where he virtually made up the balance of his life. In a score of museum spaces ceramic figures, portrait busts, wooden bridges over clay rivers, labor equipment and a temple of wool, running down the surface like water. What touched me most in his work was the series called "Survivor". Art down to the basics, raw emotion, pared down to the bone and powerful like a slap in the face. https://fuszgyorgy.tumblr.com